STRAD MODEL CELLO II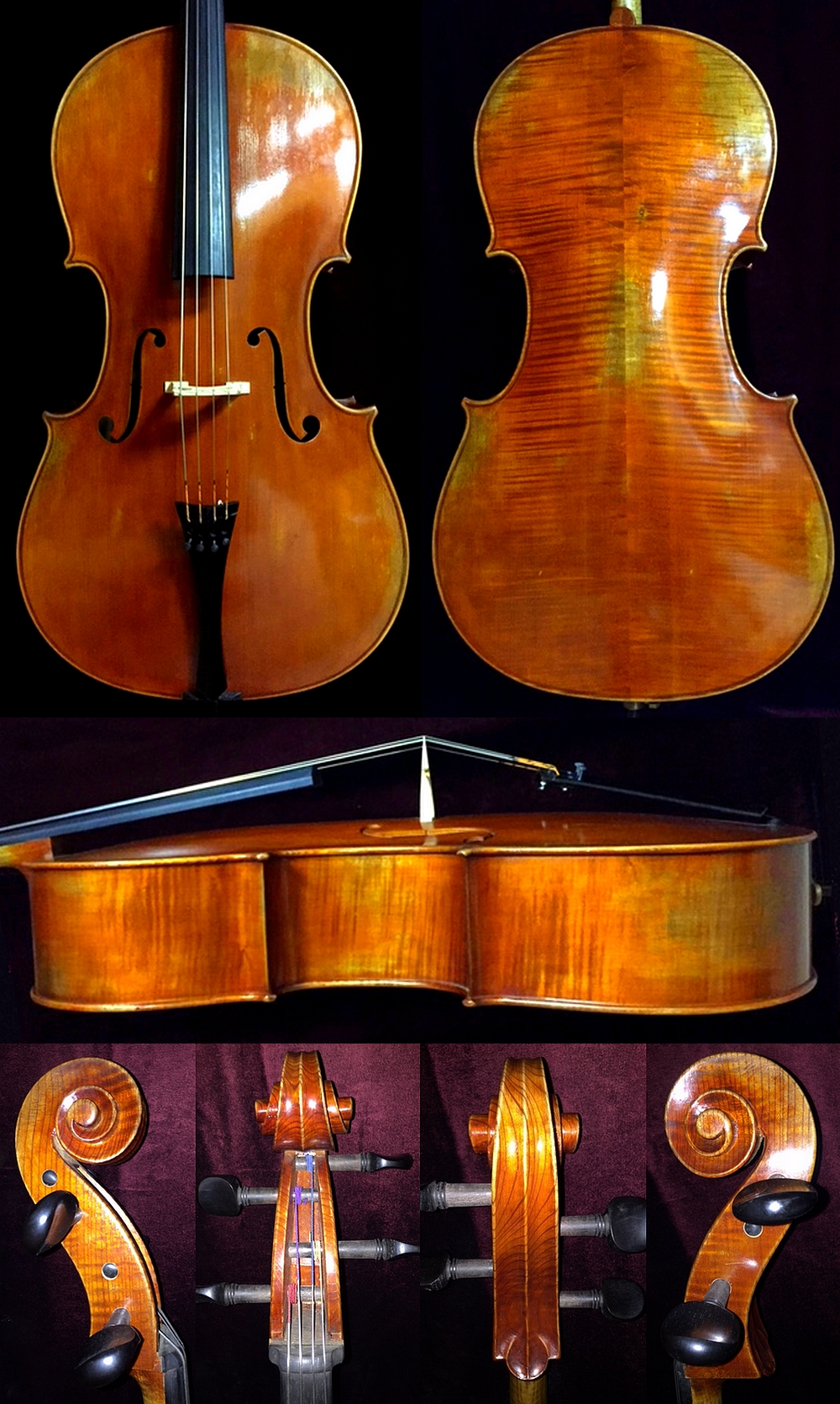 Fine quality construction. Second example now in stock of this fine cello value from this maker located in Shanghai, China.
This cello was personally selected during Stringnet's 2012 trip to China. Set up and adjusted upon arrival in the USA. An artistically antiqued model from the Shanghai Carmar factory, this cello exhibits beautiful choice of wood. Highly flamed and beautifully bookended maple back, radiant, transparent oil varnish, tonal depth and meticulous workmanship.
This cello radiates the love and care used in its construction. The select straight-grained spruce top and two-piece maple back are a thing of beauty. Ribs and scroll of matching stock. Responsive, carrying tone of maturity, depth and layered tonal colors. value: $1,750.00