CELLO BY BEIJING DXKY, STRADIVARI MODEL, 2020
Bold, beautiful flame. Splendid sound.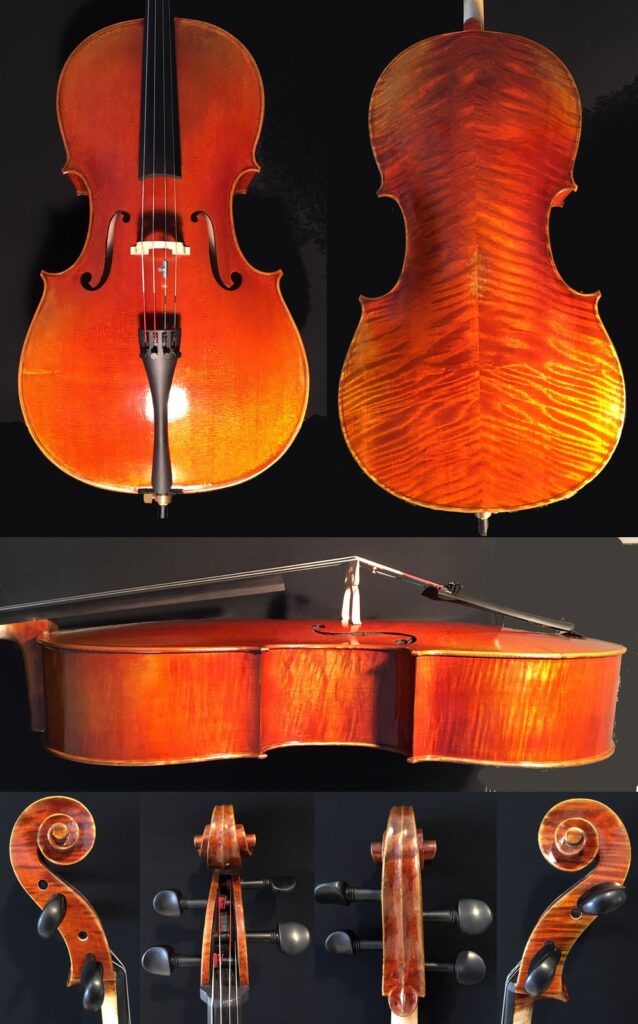 New addition to the Stringnet collection. Fine workmanship, bold, baritone sound, choice materials and fitted with professional strings. Stunningly beautiful boldly flamed maple ribs, back and scroll; straight, resonant spruce top. An exceptional value at twice the price!
valued at $1800