AMADEO SIMONAZZI, REGGIO EMILIA 1953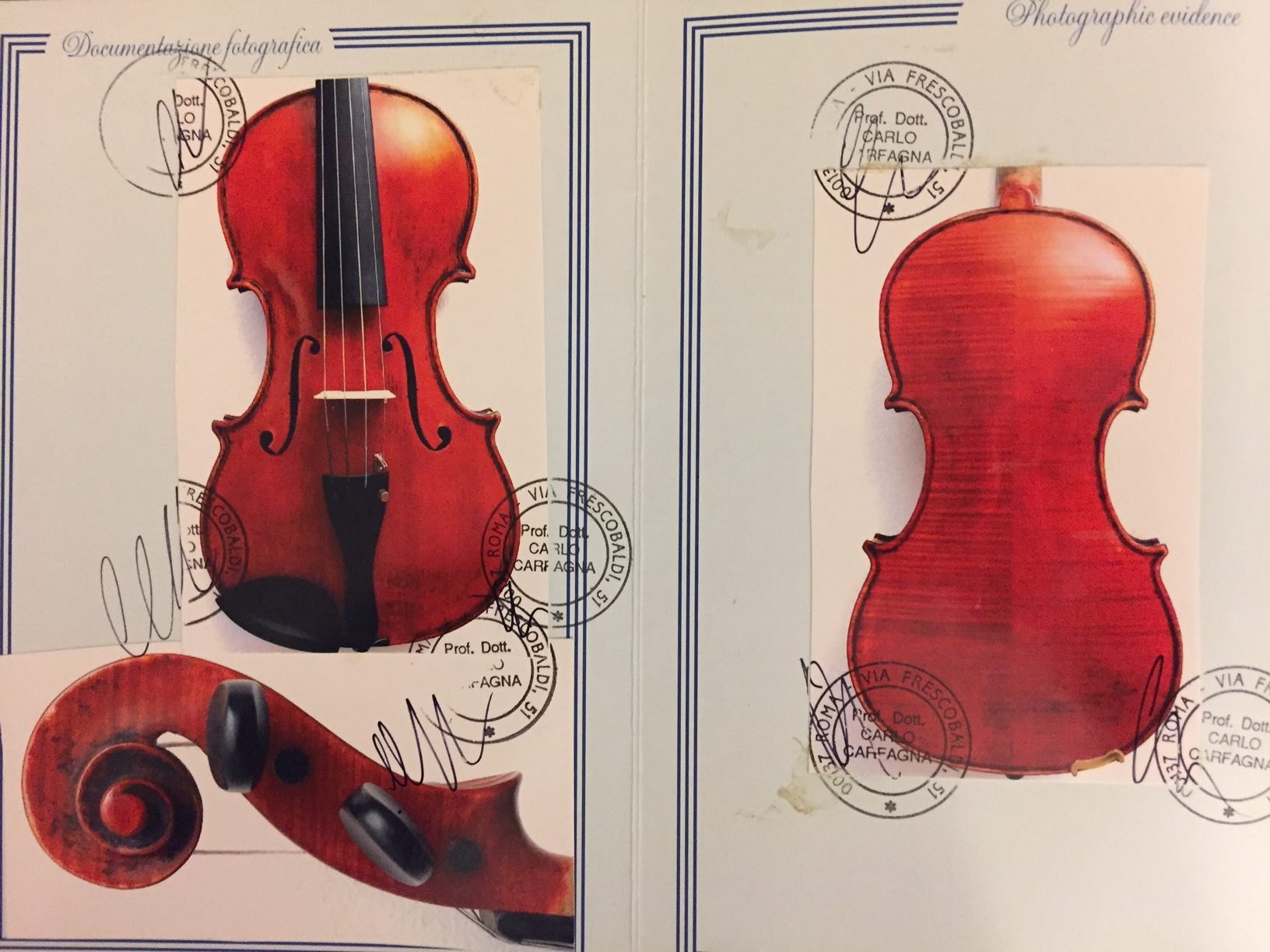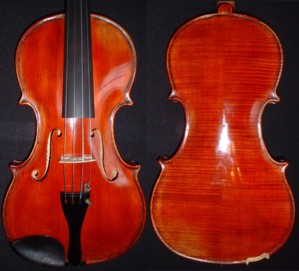 Interesting Italian violin labeled Amadeo Simonazzi, student of Scarampella 1953. Typical of the Mantuan School, this violin exhibits the pliant oil varnish of the master Stefano Scarampella. Signed photo certificate by Carlo Carfagna, Rome, 2003 (pictured above) accompanies this fine instrument.
Red-brown varnish, medium flamed two piece back, violin is in excellent condition with no cracks or excessive wear.
valued at $12,000