ENZO BERTELLI – VERONA, 1954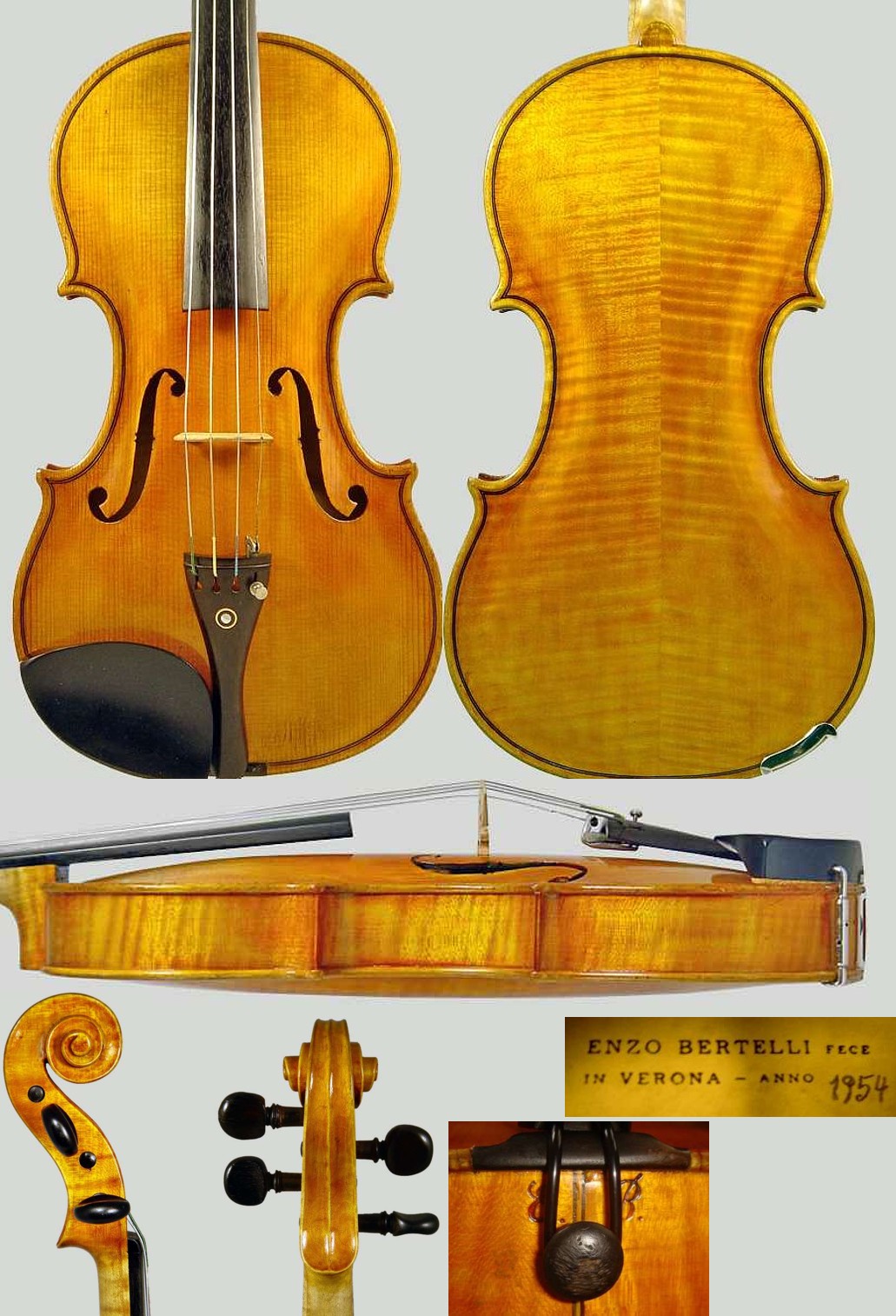 Fine example in excellent condition. Bold arching, transparent golden oil varnish. An expertly repaired fissure between the treble bridge foot and F hole.
The sound of this violin is golden, too, with one of the most projecting E strings we have ever encountered in a violin.
valued at $7500