BENJAMIN FENG VIOLIN, BEIJING 2004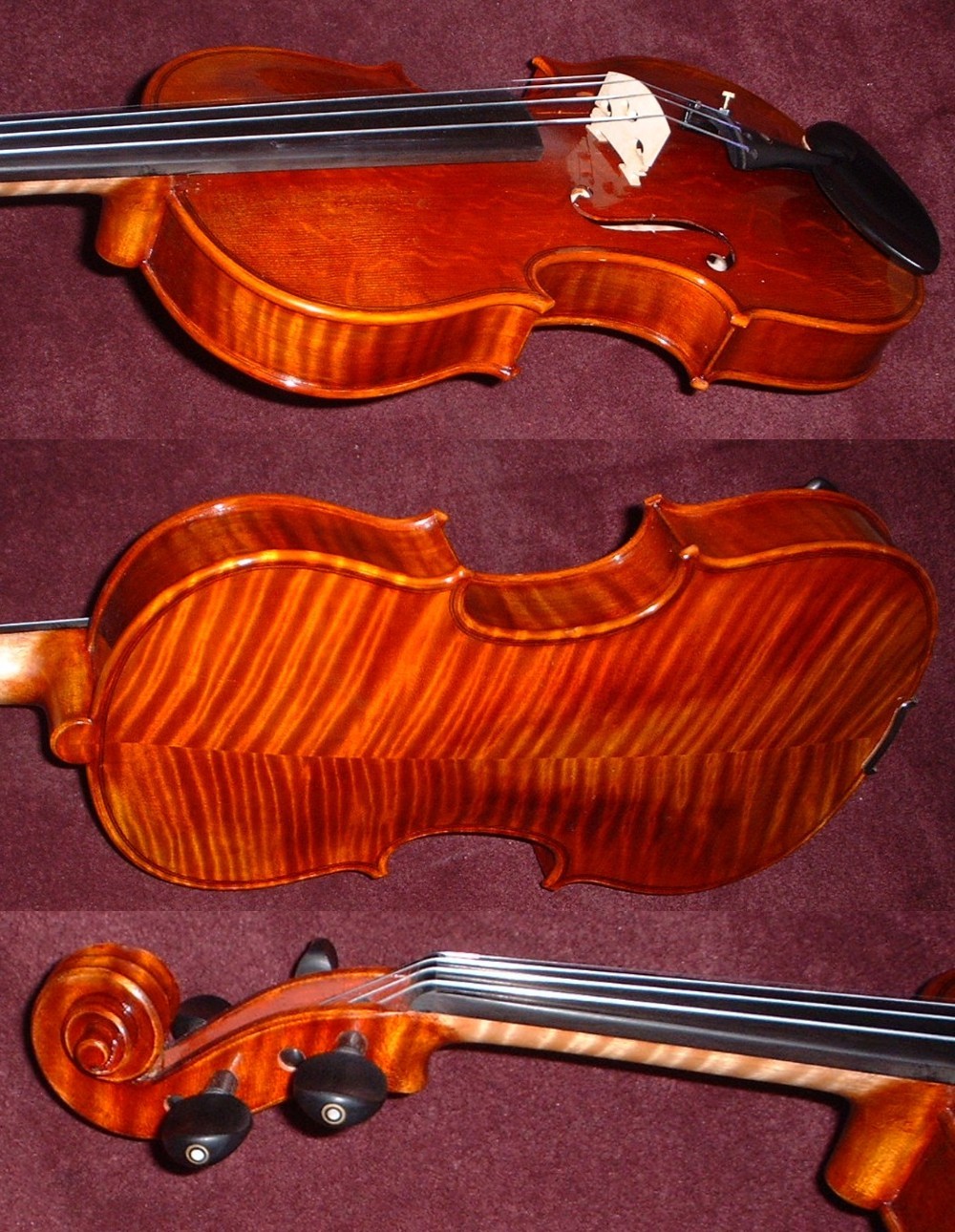 A splendidly built violin from the master Chinese luthier Benjaimn Feng. Using the most beautiful woods and covered with a deep, rich spirit varnish, this is a wonderful looking and sounding instrument at a very attractive price.
The top is carved from beautiful, resonant and well-aged flecked spruce. The two-piece back of dramatically bold flame is perfectly bookended. The scroll, carved with perfect precision, and the ribs are both of equally resplendent figuring.
valued at $1250