FRENCH 18TH CENTURY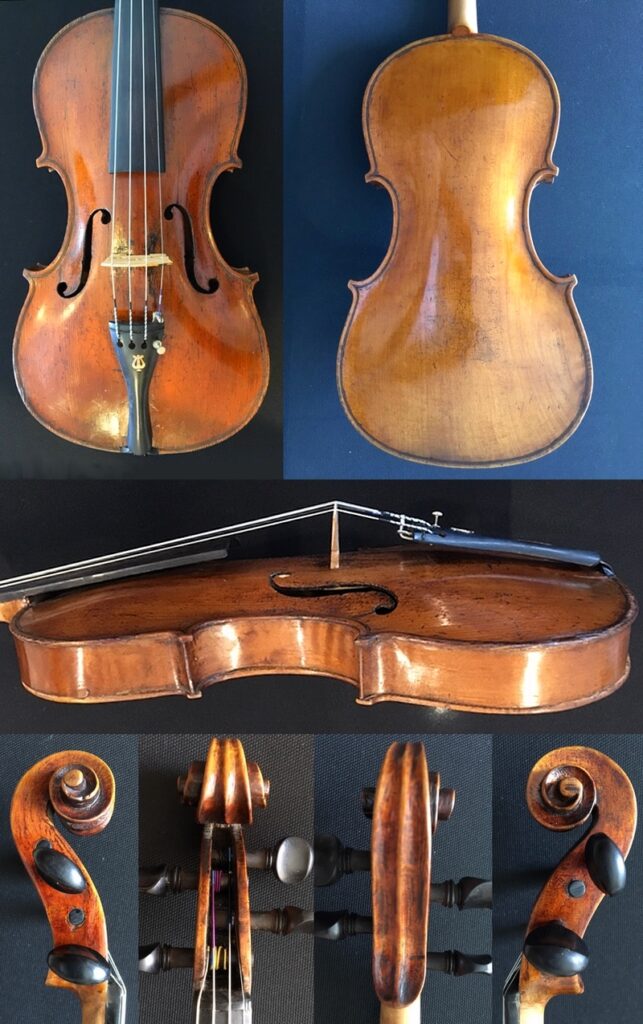 Amazing 18th century French Instrument in good state of preservation for its age. Beautiful, transparent varnish, resonant woods and exceptionally bold tone. The G string is to die for!
The violin has repairs typical for an instrument that has been played for over two centuries, all well-braced and having given us no trouble in the many years we have had this instrument in our collection. Small wing cracks and other fissures but none in the critical areas of the sound post and bass bar. The back and ribs in very fine state of preservation. The scroll has had cheek patches, also very stable. According to certificate, the scroll is by another hand.
This instrument has an amazing presence and would well serve any serious student or professional orchestra player, soloist or chamber musician.
Provided with its original certificate by Francois Champarnaud
Value $6000
LOB 13 7/8″
UB 6 19/32″
MB 4 5/8″
LB 8 3/16″