GARRETT PATE – NASHVILLE, TN, 2004 16 1/16″ (40.9 cm)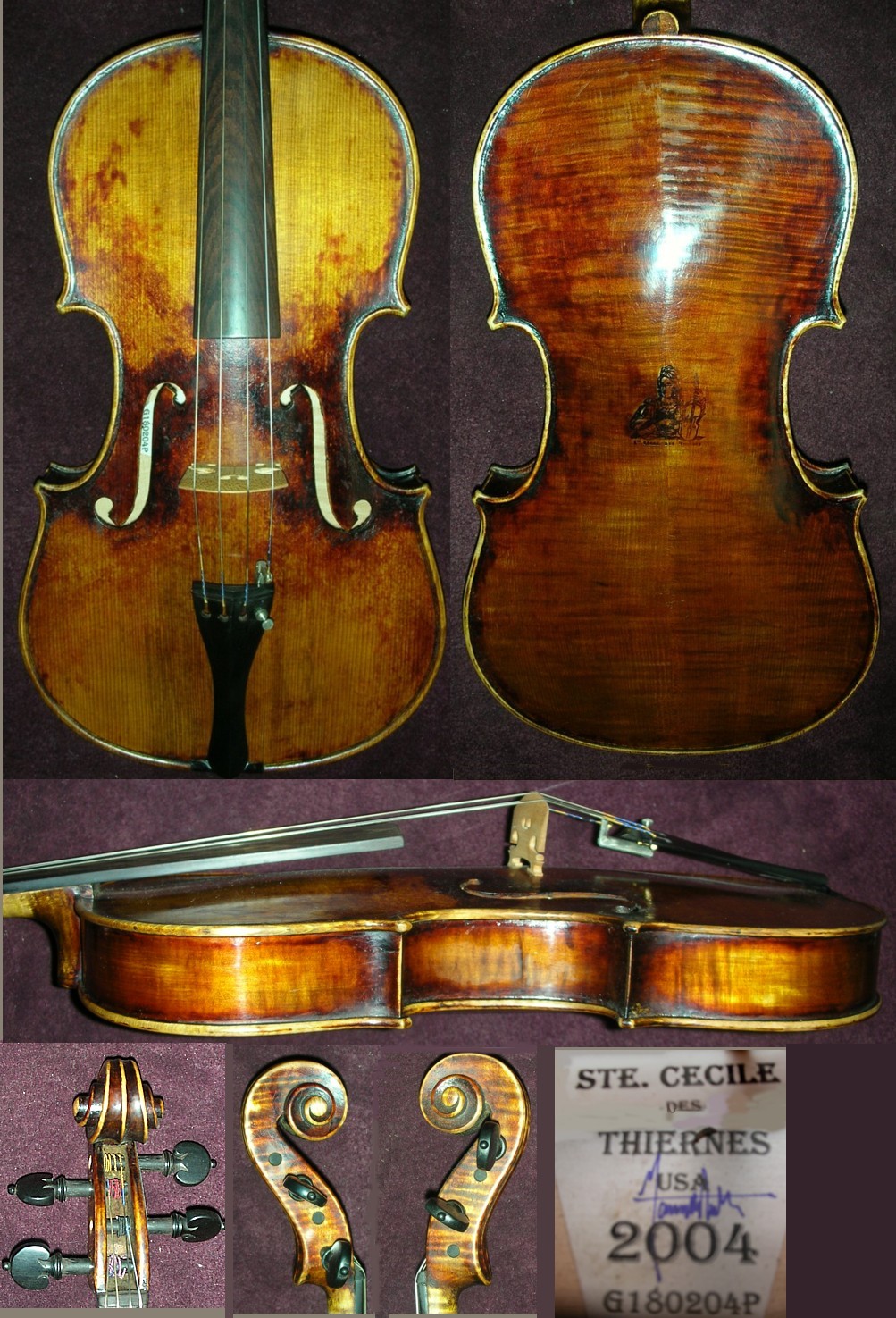 Interesting viola with decal on back honoring Saint Cecile, the patron saint of music, as French violin maker J.B. Vuillaume did on a series of more affordable instruments in mid-19th century Paris. The French master had his apprentices and students build the St. Cecile instruments under his supervision.
In the same spirit – to make an affordable series of instruments for advanced students and semi-pros, and as a complement to his professional line – Pate used Asian 'white' instruments for his St. Cecile series which he personally re-graduated and varnished in his shop.
Dramatic antiquing simulating the patina of age. Label signed by maker.
valued at $2000