MARIO GADDA, POLLASTRI MODEL, MANTUA 1979
Never played, from the Gadda estate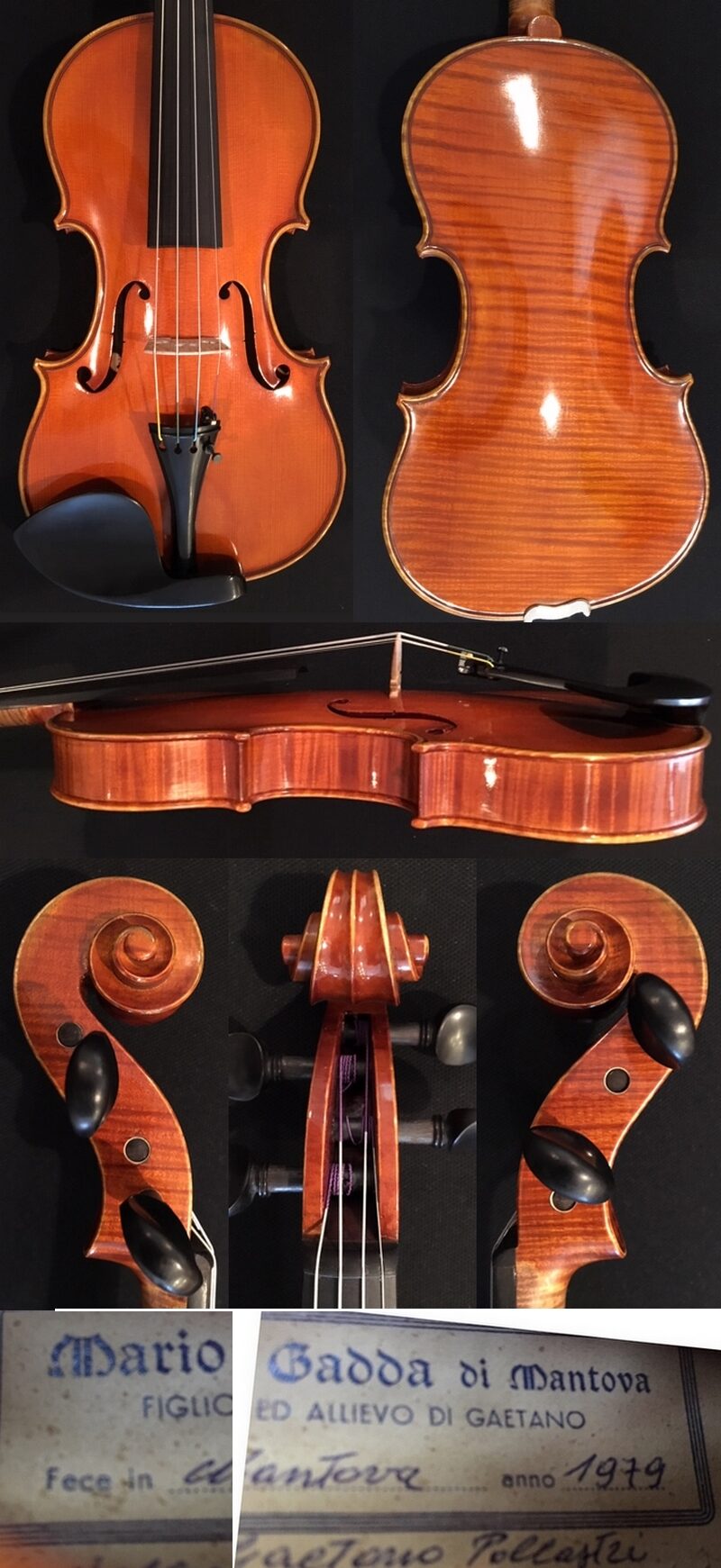 Immaculate, never played violin from the renowned Mantuan maker Mario Gadda, made 29 years before his passing, Mario was a student and disciple of his father Gaetano, heir to the Scarampella School of Mantua, Italy. This violin was recently acquired from the estate of Maestro Gadda.
This superb violin is patterned on the model of Gaetano Pollastri (1886-1960) of Bologna.
Measurements are posted on the maker's certificate, which is included in the sale.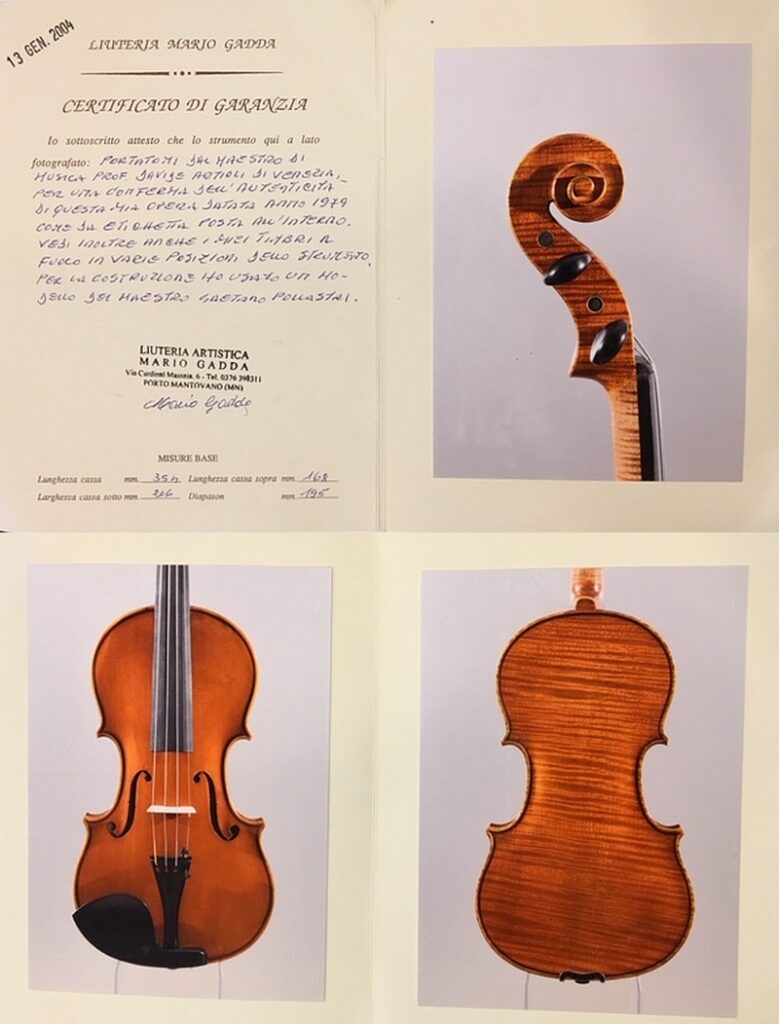 Price on request